Ibiza Domo Inmobiliaria
specialises in property management on the island of Ibiza.
Although estate agents are concerned with property sales, our business offers a comprehensive service from property management to property tax advice.
These are
some of our services:
• Property brokerage:
We have a wide range of property for sale and rent (land, houses, flats, premises, etc.).
• Credit processing:
We take care of the application procedures for all types of mortgages in the best interests of our clients.
• Valuations:
We value of your property using the best professionals and experts in the field.
• Property tax, financial and legal advice:
We take care of managing, resolving and answering any doubts that may arise regarding the buying and selling process.
• Property management:
"Peace of mind has no price". We manage properties in a professional manner to ensure our clients' peace of mind.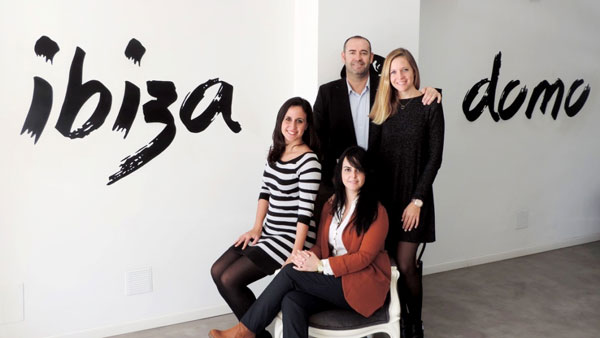 What makes us different?
• A long career in the property market:
Our multilingual team has many years' experience in the property and construction sectors on the island, allowing us to offer "360 degrees" advice for any type of property transaction on the island of Ibiza.
• Attention to detail:
In partnership with the best lawyers and financial advisors we guarantee a safe and professional purchasing process, with no hidden surprises or small print.
• After-sales service:
Our work does not finish when contracts are exchanged. We are there for our clients throughout the purchasing process from the first visit until the transaction is completed. Their details remain on file to allow us to follow up with them from time to time.
The reputation of Ibiza Domo Inmobiliario is founded on our experience, level of commitment, and of course our high number of satisfied customers. Ask for us. We are delighted that our clients pass on their experiences.
"Don't take a chance with your property. Trust Ibiza Domo"
Sergio Tortosa
Director, Ibiza Domo